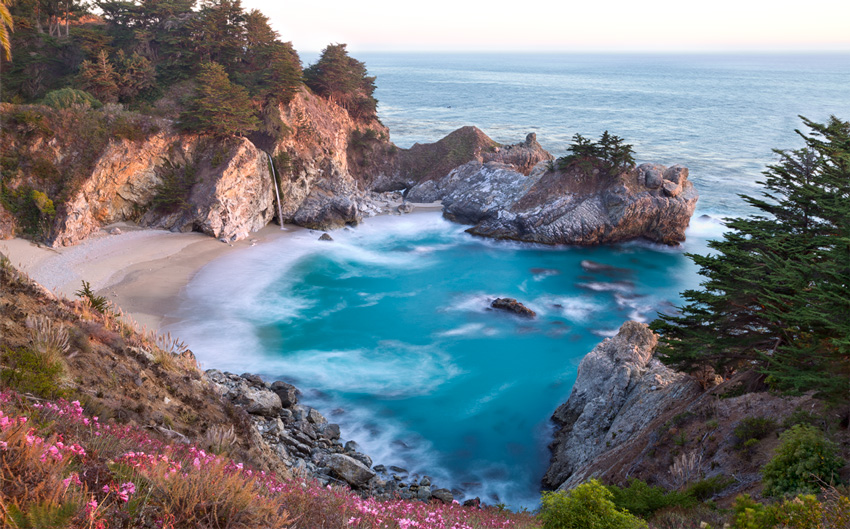 One thing landscape photographers probably take a lot of pleasure in is discovering the beauty in places that may not be picturesque. The Pines of New Jersey can look very mundane and monotonous. Barren deserts, blizzards and storms can seem anything but pretty when you are in the middle of them. The photographer who can find the beauty in the harsh and mundane is definitely a talent.
Then there is Big Sur. This amazing chunk of the California coastline is non-stop beauty from one end to the other. Along the Pacific Coast Highway in Big Sur are many little pull-offs where you can stop and admire the view. They are always packed with tourists taking pictures.
Probably the prettiest place in Big Sur is McWay Falls. This is a little cove with a waterfall that spills into the ocean. It is located right off the highway so it attracts a lot of people and may just be one of the most photographed places on earth. When I planted my tripod down along the trail above the cove lots of people with all kinds of cameras from cell phones to professional equipment were taking pictures. I doubt if anyone got a bad image, It is just too pretty.